Learn Real French With an Experienced Native French Teacher
French Speaking Courses You'll Love
ONLINE FRENCH PLATFORM
Frantastique delivers short, personalized and fun online French lessons.
Our goal: your motivation, participation and progress.
Explore
Online French Classes with a Native Tutor
Learn French with an experienced native French teacher! We will be happy to help you learn French and feel more confident in speaking the language. Book a private class or join our fantastic group courses at a lower price.
Explore
FRENCH COURSES IN FRANCE
For expats who work and live in France & want to learn or improve their French or for people who just want to have a great time learning French in a beautiful seaside town on the Atlantic coast!
Explore
Bienvenue Chez Françoise !
Remember, it's not only a language, it's a lifestyle!
Bonjour!
Born and raised in the South of France, I've been teaching French for more than 16 years to people from all over the world. I am not only passionate about learning languages but also teaching.
Language learning is essentially fun, if it is done naturally, in line with how the brain internalizes. I discovered that through my experience in teaching French around the world and to diverse learners which gave me a broader understanding of how we actually learn.
As a young girl, I was very sensitive and lacked confidence. My teachers at school (France) were not keen in helping a student gain confidence. On the contrary, they made you think that you were stupid if you didn't get good results after a test. They didn't think that students could be lacking confidence which affected our performance.
However, one teacher made a difference and thanks to her, I became more confident and therefore able to achieve better results.
The experience helped me decide to become a teacher. My greatest objective was to help people become more confident and to make them believe in themselves as well. After many years of studying and training in France and England to become a teacher, my mission was to help my students (young and old) gain more confidence in speaking French which I have managed to do so far. I am now helping beautiful people around the world speak my native tongue, French.
As a fond learner and teacher of languages, I have found out that the best way to learn a language is to actually become immersed in it. The best way for me to learn English was to actually come and live in England when I was 19. I somehow knew that if I wanted to speak English fluently, if I wanted to understand more of it, I had to understand its culture.
To me Language and Culture are intimately related. Language is not just the medium of culture but also part of culture. Additionally, to speak any language you require a lot of confidence to leave your comfort zone especially as a beginner.
Currently,  I run fasttrackfrench.com, where we offer French lessons online and on-site in France. Through Fast Track French,  you can be certain of learning REAL French as it is spoken in France while building your confidence.
We are all Experienced Native Teachers of French, extremely friendly and always happy to teach you.
We are here to take you on a Fantastic French adventure and You will love it!
À bientôt  
Featured Courses
Choose your favourite course with us!
Standard French - Group Class - 6 weeks session/20HOURS

€300 ( Min. 6 weeks )

Standard French - Group Class - 6 weeks session/20HOURS

This class is perfect if you want to learn French within a very small group and pay less ... According to research, students who learn in groups are more motivated...
Want to try a free 30 min French lesson with us ?
Take a Break and Have a 30 min Free French Lesson with us Today!
Claim Your Free 30 Min Lesson
Why Choose Us
In case you are still wondering …
It's Convenient
Learn online from anywhere with a decent internet connection. No need to travel…
It's Flexible
Learn in your own time when you are at your best for learning.
It's efficient
You will make progress faster! Private lessons and tailored to your individual needs are more intensive than on-site group lessons. Immersion is more intensive as lessons are conducted in French which creates an immersion environment.
It's authentic
Practicing with native French speakers will allow you to get used to listening to French as it is spoken by native speakers and to perfect your French accent and to pick up common phrases that are used in everyday speaking. We'll teach you real French!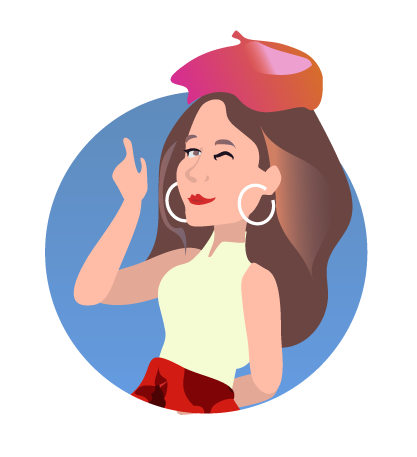 Learn One French Phrase Everyday!
And don't forget to subscribe to our channel !!!
Our Fantastic Teachers!
Françoise
Co-founder & Teacher
My name is Françoise and I'm the co-founder of Fast Track French. I am not only passionate about learning languages but also about teaching mine! Language learning is essentially fun, or should be, if it is done naturally, in line with how the brain learns. My experience in teaching French throughout the world and to different kind of learners gave me a broader understanding of how we actually learn.
Ambre
Teacher
Bonjour à tous ! My name is Ambre and I am originally from the city of Toulouse, in the south of France. However, I have been living in Trujillo for the last 6 years, on the north coast of Peru, because I love travelling ! I first studied tourism before turning to teaching French, which is a second passion for me. It will be a pleasure to share my knowledge with you by proposing a wide variety of activities, always according to your preferences and objectives. I am also an accredited examiner for the international DELF exams from A1 to B2, so you can count on me to offer you the best preparation if your project is to settle in a French-speaking country. À bientôt en classe !
What Our Students Say
When I arrived in France, I had only extremely basic conversational French skills, and could not even open a bank account by myself.  Finding Françoise was the best thing that happened to me during the 10 months that I lived in the Pays Basque! Thanks to Françoise's endless dedication and support, by the time I left France I was able to converse on many subjects, and was able to handle all my own banking, medical appointments, as well my business dealings with insurance and telecommunications companies.  
With years of experience teaching French abroad in English-speaking countries, Françoise understands the challenges of learning a second language and adapting to a foreign culture.  She makes her students comfortable with her great sense of humour, her generosity and her big heart. In addition to the language skills that you will acquire in her classes, Françoise will ensure that you really get to know the region.  She is a great ambassador to the Pays Basque, and is always eager to provide her students with cultural opportunities to supplement their classroom learning. She will bend over backwards to make sure that your stay is enjoyable and that you get the most out of your French immersion experience, both inside and outside the classroom!  
Learning French with Françoise has been fantastic. She is energetic, highly experienced, great fun and innovative. I can honestly say that I've learnt more French with her than I have by any other method.
After trying both group French classes and self-learning, both of which have their benefits, I discovered that one-to-one lessons are the faster way to learn the language. They mean I get 100% attention from a native French speaker. What better way to learn! Françoise focuses entirely on me and adapts her lesson to fit my exact needs. Whilst she loosely follows a form of curriculum (for my own benefit) she doesn't stick to it rigidly. For example if I get stuck on something, she comes up with various fun exercises to help me nail it. And if I sail through another area, she congratulates me before moving quickly on to the next topic. Her goal is to get me speaking and understanding French as quickly as possible – another reason why one-to-one lessons are the best.
I'm now in a position where I can speak French to French people without feeling embarrassed or nervous. Of course I have a long way to go, but I can see amazing progress over the time Françoise has been teaching me, and I actually get excited about the next lesson.
I took French lessons through Skype with Fast Track French for about one year. It works great and even my French friends are surprised to see how much progress I have made in one year. My teacher was full of energy and very passionate for teaching. Furthermore, I could just relax at home with a glass of wine to learn and speak Parisian accent French! It is a very pleasant and fun experience to learn French from her and is highly recommended!
Françoise's knowledge of the French language and grammar rules is truly impressive – not only does she know context behind every rule she teaches, she can explain the same idea in five different ways (if you're like me and you didn't understand the first four times, she will always be able to come up with another creative way of explaining it). She truly has the patience of a Saint – no matter how many times she had to repeat a lesson with me, there was always a smile on her face and a positive word of encouragement.
I started "trying" to learn French about 3 and 1/2 years ago when my French husband and I started dating. He's French and has two children (one of whom only speaks French). I had always been afraid of taking courses via Skype as I thought there might be a disconnect not being face to face in the same room. I finally decided to try it since it seemed easier with my work schedule and because I spent half my time in the US and half in France. I, fortunately, found Françoise and Fast Track French. I am beyond pleased with the progress I've made and my husband too! I love the format as we speak face to face real time but she can also type what we are saying so I can see the words as well as hear them. Since it's on the computer it doesn't matter where I am in the world. Françoise has made a huge difference for me as I now feel a part of the conversations when I'm in France. If you want to learn French, both proper and true conversational French, Françoise est la meilleure (the best)!
From The Blog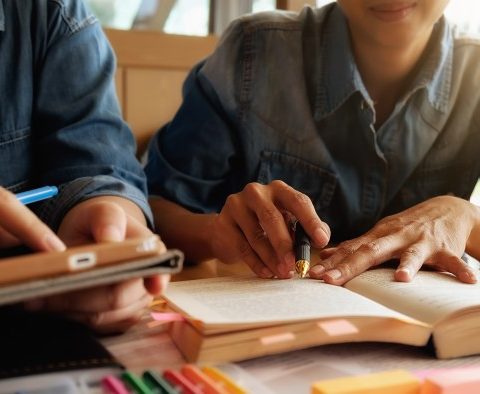 In this post, you'll find various links to websites that…
Read More